PAGE Webinars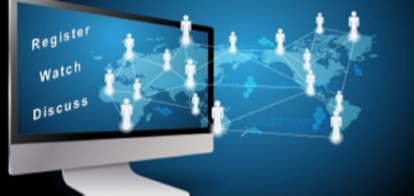 ---
Welcome PAGE members!
On this page you will find a listing of pre-recorded and archived copies of previous live webinars. 

To view these videos, just click on the hyperlinked title and enjoy!
The Importance of Grit and How to Foster It In Our Gifted Kids

Dr. Melissa Durtschi hosts this 60 minute session where she discusses foster grit with gifted children. R

aising Gifted kids can be exhausting most days. I have noticed over the years that teaching my own children and other students the importance of GRIT and the reasons behind it have helped tremendously in working through their life challenges. You see, our Gifted kids feel emotions and life in general so strongly that it can easily overwhelm them. Some want things to be perfect and freeze because of fear. Some underachieve because they don't have the grit techniques and skills to persevere. Join Dr. Durtschi for a webinar dedicated to this idea of GRIT and how to foster it in our Gifted kids.

They're All Going to Find Out I'm a Fraud!" Combating Impostor Syndrome

Dr. Matthew J. Zakreski hosts this 60 minute session where he discusses Impostor Syndrome. Impostor Syndrome is a psychological pattern where a person doubts their fitness, devalues their accomplishments, and fears being "discovered to be fraud." It is a common pattern in individuals with a gifted brain and can be intensely dysregulating and unpleasant. Impostor Syndrome is created by a maladaptive pattern of cognition and social comparison that can have negative impacts on academic performance, social skills, activity engagement, and self-esteem. This session will define Impostor Syndrome, explore some symptoms of it both internally and externally, and give techniques on how to blunt its impact.

Essential Elements: Acceleration and Differentiation for Gifted and Talented K-12 Students with Dr. Maggie Broderick

Dr. Maggie Broderick hosts this 20 minute session. She provides an introduction to the topics of acceleration and differentiation within our schools. The session will focus the discussion for both teachers and parents.

Affiliate Webinar with Dr. Gail Post

In this 45 minutes session, Dr. Gail Post discusses ways to prevent and break through barriers when trying to advocate for your child. This video segment also discusses how to create better relationships with your child's school.

Cameron Foster – 2018 Gifted Perspective Series Video winner discusses what education means to her as a third grade student who is gifted.