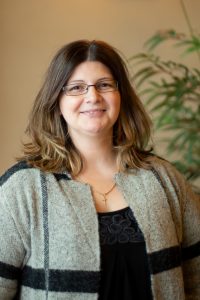 August 2019
PAGE President's Letter
Thank you to the Pennsylvania Association for Gifted Education (PAGE) for allowing me to serve as your President. It is an honor and privilege to have the trust of my fellow board and general membership to lead this outstanding organization. I am excited to continue and expand the good work started by the past president, Dr. Daniel Rossi-Keen. This is currently an exciting time for gifted education in PA.
Recently, the PAGE leadership has made positive connections with PDE and we are excited that Shirley Moyer will be joining us during our annual conference this November 14th and 15th both as a participant and session speaker. Just this week PAGE was approved as an Act 48 provider in the state and is currently working towards Act 45 provider status. We are continuing to increase our available trainings beyond our annual conference for teachers, administrators, and parents across the state. Along with these educational efforts, we will be offering more registration discounts to our members for these trainings.
In our efforts to increase opportunities for our members, PAGE has been working on innovative partnerships with other organizations and businesses both within PA and beyond. I recently had the honor to present at the World Council for Gifted and Talented Children Conference in Nashville, TN, with your Vice-President, Ciminy St.Clair. We spoke on advocacy efforts in today's global society. During our time in Nashville, we made connections with people from all over the country and around the world. These connections led to sharing of information and discussions on partnerships, along with sharing of resources to benefit our members. As we solidify these partnerships, we will share more information.
Our annual conference is always a highlight of our year and this year will be no exception. Our conference committee is busy at work confirming session speakers and hope to have the full schedule released soon. We are excited to have Dr. Kristina Collins, President Elect of SENG, as our Friday Keynote speaker and Dr. Marcia Gentry, director of Gifted Education Resource Institute (GERI) at Purdue University, as our Thursday luncheon Spotlight speaker this year. Another exciting opportunity comes from a donation by Purdue for a chance to receive a free student registration to their 2020 Summer GERI camp. In addition, we have an amazing line up of exhibitors for this year's conference and super Raffle baskets. Don't miss these opportunities! Get registered for conference today while the early bird pricing is in effect!
In addition to empowering educators and parents through awareness, action, and education opportunities, advocacy efforts to increase opportunities and funding for our PA gifted students is still a major part of PAGE's mission. We are continually in contact with our state legislators and the Pennsylvania Department of Education. To continue these efforts, PAGE will again participate in NAGC's Legislative and Advocacy Conference in the spring of 2020 in the Washington, D.C. area. Please continue to share with us your most pressing concerns so we can include these issues with our state's leadership. In order to gain entry to these face-to-face meetings, membership matters! We are often asked how many people in PA we are representing prior to scheduling a meeting with our legislators and to share personal stories with them for just how our requests can impact students, teachers, parents, and other stakeholders across the state.
So, if you are not a member, now would be a great time to join and receive discounts, access to special events, special emails/newsletters with legislative (state and national) happenings, advocacy tips, and other upcoming opportunities from our growing partnership efforts with other organizations.
Together we are stronger and can continue to make positive changes for our gifted learners across the state!
I look forward to seeing you all at conference in November!
Dr. Kali Fedor
President, PAGE