President:  Ciminy St. Clair, EdD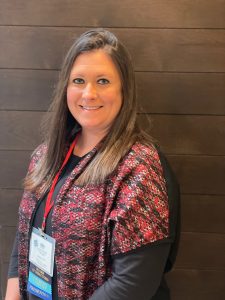 Dr. Ciminy St. Clair earned her bachelor's degree in Elementary and Early Childhood Education from Penn State University. In Leesburg, Virginia, she taught first grade at Ball's Bluff Elementary School before moving to Norwin School District where she has been in the gifted department for over 17 years. She has served as the kindergarten through fourth grade and secondary gifted coordinators taught 5th Grade Social Studies and 6th Grade Global Studies, and functioned as a case manager in various grade levels 5-12. She holds her master's degree in Curriculum and Instruction from Gannon University, a Gifted Endorsement through Millersville University, and her doctorate in Educational Leadership from Liberty University. At both the local and state levels, she is an active PAGE member and represents Pennsylvania at the national level through NAGC. Dr. St. Clair has presented at various venues locally, nationally, and internationally on a wide variety of educational topics with a focus in gifted education.
Vice-President: Dave Mendell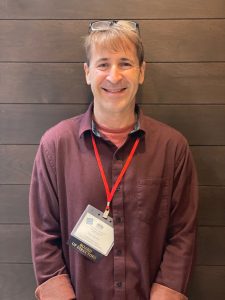 Dave Mendell has been an elementary school teacher in the Wallingford-Swarthmore School District for 25 years.  While his tenure as a Teacher of the Gifted began just over eight years ago, he has been studying and researching Gifted Education since the beginning of his career.  Dave encourages and challenges his students to find a balance between learning and play as a strategy to help them build a strong foundation for years of future learning.  Dave has presented at numerous conferences including PETE&C, ISTE and the International Society for Autism Research.  Dave completed his Gifted Endorsement at Millersville University and he continues to research strategies for improving equity in Gifted Education.  It is Dave's goal to highlight the social and emotional needs of gifted learners while working to build bridges between the many stakeholders of the gifted community.
Treasurer: Bobbi Portnoy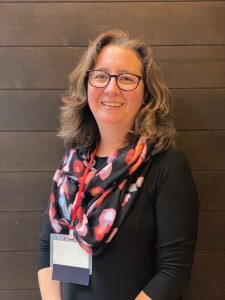 Bobbi Portnoy recently left classroom teaching after over two decades in public and private schools in the Philadelphia area. In that time she served, among other roles, as an elementary teacher, a middle school math gifted education teacher, and a math and STEAM specialist. She holds Pennsylvania teaching certificates in elementary and middle school math education, as well as an undergraduate degree in psychology and two graduate degrees in education. Most recently, Mrs. Portnoy earned her M.Ed. in Curriculum, Instruction, and Assessment from Cabrini University, presenting research in math curriculum alignment from kindergarten through twelfth grade and how the effects of gaps and overlaps on all students, particularly gifted students. Currently, she is the Founder and Director of Curriculum for her own educational services business that focuses on learning gaps and also provides a wide range of services for students, parents, and educators through a lens of personalized learning. Mrs. Portnoy has also served locally as a PAGE Affiliate president when her own children were younger.
Secretary:  Susan Heydt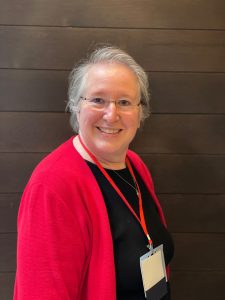 Susan Heydt is currently the Secondary Teacher of the Gifted in the Donegal School District in Central Pennsylvania, in her 24th year of teaching gifted students.  During her teaching tenure, she has taught grades 1-12. Mrs. Heydt attended West Chester State College, earning a Bachelor's degree in Elementary Education.  She was a member of the first cohort at the University of Pennsylvania to complete a leadership certificate in Gifted Education, and completed her Master's degree in Educational Psychology at the University of Connecticut.  Her certification now includes Secondary English and the Gifted Endorsement,  as well as K – 8 Elementary credentials. Mrs. Heydt has presented at various conferences including: Pennsylvania Association for Gifted Education (PAGE), Intermediate Unit 13 (IU13), National Association for Gifted Children (NAGC, 2014), training within her own district, and local private and charter schools. Mrs. Heydt served on the PDE committee that drafted the Gifted Endorsement in 2014, and serves on the Steering Committee for Gifted Education at IU 13. Her areas of research interest include but are not limited to: Gifted students, 2e students, mindfulness and the gifted, and fostering autonomy in the gifted classroom.  Mrs. Heydt has been on the PAGE Board for five years, serving in a variety of roles including Affiliate Director,  Social Media Coordinator, and currently as Secretary.
Affiliate Director: Ronald Schmiedel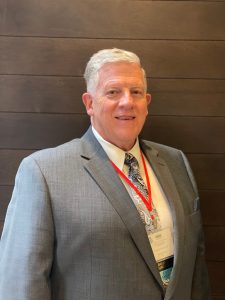 Ron Schmiedel has taught Secondary Gifted Education at Pine-Richland High School for over 30 years. During the first 11 years of his 42 year career, Ron taught engineering and architectural drafting. In 1989, as a result of declining enrollment, Ron was given the opportunity to embrace the challenge of providing gifted services. Little did he know he would find a home in gifted education and would quickly develop a passion for gifted learners. From 1992 through 2001, Ron was honored to serve on the State Board of the Pennsylvania Association for Gifted Education as a Member-at-Large. During his tenure, Ron served as the Co-Chair of PAGE State Conferences, Editor of the PAGE UPDATE and was a regular presenter across Pennsylvania and at PAGE Conferences. In 2001 through 2006, Ron accepted a position as a School District Representative on the Gifted Education Liaison Network. In this role, he served as a link between the PDE, Gifted Liaison Network and local school districts. Ron was able to provide input into state gifted education goals and assist with the revision of gifted materials. He continued to present with a focus on Gifted Regulations, secondary gifted options and GIEP development.
Past President:  Kali Fedor, D.Ed.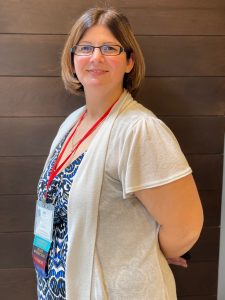 Currently serving as an instructor in the Department of Exceptionality Programs at Bloomsburg University of Pennsylvania. Previously, worked as a Graduate Program Coordinator for Wilkes University overseeing several programs including: Master's of Education with Special Education Certification and Autism & Gifted Letters of Endorsement. Prior to Wilkes, she worked for Bloomsburg University teaching pre-service undergraduate education students. Kali has worked in various K-12 positions, both regular and special education placements. She started her teaching career in Maryland, then moved back into Pennsylvania, before moving to Arizona with her husband for several years, and moved back to Pennsylvania in 2011. She holds a dual bachelor's degree in Elementary and Special Education from Kutztown University, a Secondary Certification in Severe and Profound Education, and two Master's degrees in Early Childhood Education, as well as, Educational Administration and Leadership. Dr. Kali Fedor completed her Doctoral program through Indiana University of Pennsylvania in Curriculum and Instruction.
You may read more about Kali on LinkedIn .
Board Member:  Katie Leach, Ed.D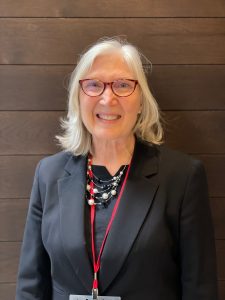 Since 2002, Katie has been the gifted support teacher for the Weatherly Area School District.  She uses technology as a window to the world, to promote creativity, and as a communication tool. Because Weatherly is a small district, both gifted and highly capable students form teams for competitions and these teams have won regional and state awards in STEM related fields, and Social Studies.  Online learning is encouraged, as well as online educational games.  Her M.S. is in Classroom Technology and her Ed D. is in Educational Leadership: Educational Technology. She is an adjunct professor in the Instructional Media program, sponsored by Discovery Education and Wilkes University, and the Gifted Endorsement Program at Wilkes University.
Board Member:  Marcia Gregorio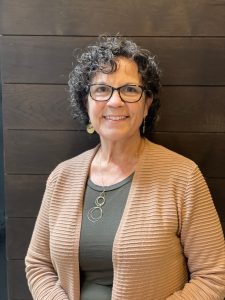 Marcia Roberts Gregorio is a recently retired teacher from the Gettysburg Area School District. She holds teaching certificates in French and English, an MA in English, and an MFA in Creative nonfiction Writing. She became a Gifted Support and English teacher at Gettysburg Area High School in 1993, but her interest in gifted education dates back to 1984 when her first child entered the public school system. As a parent, she became involved in the Gettysburg PAGE affiliate, and has never lost her passion for gifted education. She attended the Confratute in Connecticut where she was fortunate to study under Dr. Sandra Kaplan. During her high school teaching years, she developed and implemented courses to meet the needs of gifted and highly capable learners, including Philosophy through Literature and Multicultural Literature courses, and presented these topics at PAGE conferences and at the Bucks County IU Gifted Conference. She was dedicated to providing a top-level English experience to tenth grade gifted and highly capable students, and to eleventh grade Advanced Placement English Language and Composition classes.
Board Member: Jonathan Klingeman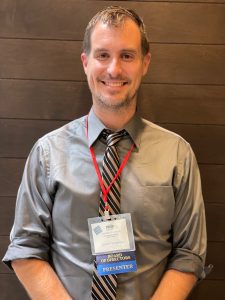 Jonathan graduated from Penn State in 2008 with a B.S. in Secondary English and Communication Education and B.A. in Journalism. In 2010, Mr. Klingeman received an M.S. in Education from Duquesne University, In 2013, he completed a principal certification program and a Masters of Education in Administration and Leadership at CAL-U of PA. He is currently pursuing a Doctorate of Education in Leadership & Administration at Point Park University. More recently, he earned a PA Endorsement for Gifted Education at Millersville University and is working towards his English as Second Language teaching certificate.  He has been an English teacher, drama teacher, gifted support teacher, and elementary principal during his career. Mr. Klingemen currently serves as the Director of Federal Programs and Gifted Services for State College Area School District. He supervises several departments including Gifted K-12, ESL K-12, reading specialists, and school psychologists.  He's an avid Penn State fan and enjoys cooking, exercising and traveling.
Board Member: Mary Beth Gustafson, Ed.D.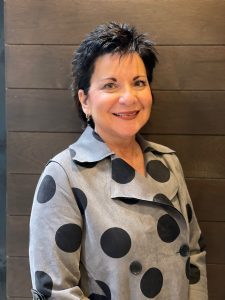 Mary Beth Gustafson, Ed. D. retired on June 30, 2020 as the Assistant Superintendent for Special Education from the Pocono Mountain School District in Swiftwater, Pennsylvania. Dr. Gustafson worked in the Pocono Mountain School District for 29 years as an IST teacher, Educational Consultant, Assistant Principal, and Assistant Superintendent for Special Education. She is an Adjunct Professor for Drexel University teaching graduate courses in Special Education and related fields.
In addition to her higher education responsibilities, Dr. Gustafson serves as a member of the PA Association for Gifted Education (PAGE) Board of Directors, Office for Dispute Resolution (ODR) Stakeholders Council, and Council of Administrators of Special Education (CASE). Her degrees and certifications include a Bachelor of Science Degree in Special Education, Master of Education Degree, Reading Specialist Certification, Special Education Supervisor Certification, Principal Certification, and a Doctorate in Educational Leadership.
Dr. Gustafson is a leadership consultant for Hire2InspireConsulting LLC working in various local school districts. She enjoys reading, exercising, volunteering at her church, and healthy cooking. She lives in East Stroudsburg, PA with her husband, Ken, and has one daughter, Jamie, who lives in Texas with her husband Johnny.
Board Member: Deanie Gauntlett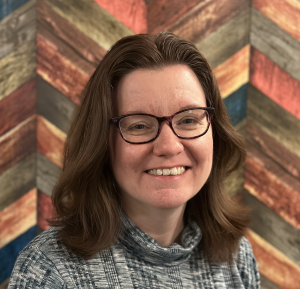 Deanie Gauntlett resides in Exton, PA (Downingtown Area School District) with her wonderful husband, two fantastic children, and an adorable dog. She currently works for ifm efector, inc. in Malvern, PA, and has been with them for 18 years in order fulfillment. Her work has her utilizing her technical and operational skills to help ship orders and work with customers. Ms. Gauntlett's gifted education journey began in 2004 with the birth of her son, Daniel, and then her daughter, Abby, in 2006. From an early age, her children could read and do other things other children were not doing (like memorizing six forms of the periodic table), which led Ms. Gauntlett to look for resources for her children. She soon realized her children just needed more, and luckily, she found out about a nearby PAGE conference just in time. Ms. Gauntlett walked into the PAGE conference and begged to be let in, which PAGE happily accommodated. She then founded the Downingtown Area Gifted Education Network (Downingtowngifted.org) as an affiliate chapter of PAGE in 2013 due to attending that conference. Ms. Gauntlett has been active with PAGE, attending conferences and becoming a local expert on the Gifted Individual Education Plan, often meeting with parents to help them understand what a GIEP is and how they can best partner with their school district. DAGEN also has hosted speakers and met for monthly coffees. As part of her advocacy work, Ms. Gauntlett became interested in learning how her local school board worked and ran for school board (but lost) in 2017. Also, in 2017, Ms. Gauntlett was named the PAGE Parent of the Year for her advocacy work with parents and the local school district. Ms. Gauntlett has also led workshops on GIEPs. Ms. Gauntlett enjoys volunteering her time by answering Pennsylvania parents' questions about gifted education on social media, such as the Hoagies Gifted Discussion Facebook group. She also volunteers with her church and her kids' school, the University Scholars Program, part of the PA Leadership Charter School. For fun, she is an avid reader and wannabe knitter. As her children transition to college, Ms. Gauntlett is excited to join the PAGE board to represent the parent perspective. She looks forward to continuing to help parents make the best decisions for their gifted children, using her hard-won knowledge and PAGE resources.
Board Member:  Lauren Almlof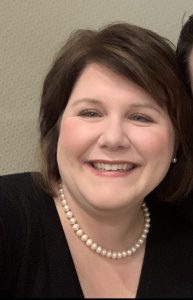 Lauren Almlof earned her bachelor's degree in Special Education from West Chester University and her master's in Education from Gratz College. She is a special education teacher at Bucks County Technical High School where she created and now facilities programming for gifted learners, is a special education case manager, and an English teacher. Lauren earned her Gifted Endorsement through the Bucks County Intermediate Unit in conjunction with Holy Family University. Her passion has been and continues to be, working with non-traditional gifted learners and their families. She brings a unique perspective to the table as an educator in a comprehensive technical high school. 
Board Member: Tammy McDonald, PhD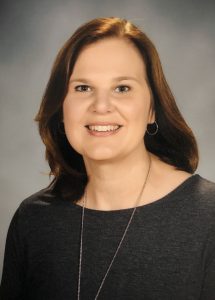 Dr. Tammy McDonald is a Gifted Support Specialist and department leader in the Bethlehem Area School District in Bethlehem, PA where she has taught for 31 years. Her degrees include a B.A. in Psychology and Elementary Education from Muhlenberg College , an M.A. in Education from Kutztown University and a M.S. in Educational Technology from Wilkes University. She also received her PhD in Human Development with an emphasis in Strategic Leadership and Academic Systems from Marywood University. Dr. McDonald holds a K-12 gifted endorsement certificate from Millersville University and a K-12 Principal Certification from Marywood University. Her areas of research interest include but are not limited to: Gifted students, diversity/equity identification practices, social/emotional learning, and supporting gifted students in the regular education classroom. Dr. McDonald takes the lead in secondary gifted education and believes all students should have the experience of autonomy with choice as well as challenge in their education. She develops and presents professional development for gifted and regular education teachers and leads by example.

Board Member: Scott Stickney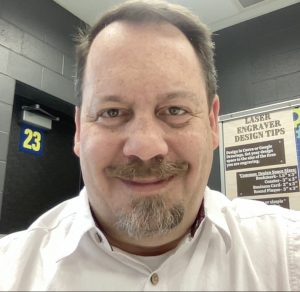 Reporter. Writer. Fundraiser. Marketing and Advertising Executive. Graphic Designer. Educator. Scott, a self-proclaimed jack-of-all-trades Master of Education, has found that the reality of his career trajectory has not followed a straight line but more the path of a character from the Family Circus comic strip. Despite three decades of this roundabout work journey, Scott has worked tirelessly as Enrichment & Career Services Facilitator at Hampton High School, north of Pittsburgh, nurturing students' desires to learn for learning's sake and to think outside the box while learning the box. His focus in this administrative/teaching role has been on the integration of STEAM, PBL, PBE, 21st-century soft skills, collective problem solving, prototyping and creative freedom more vigorously across all curricula at his school in an effort to teach students how to be resourceful, self-directed learners and agents of change. In his career, Scott has taught 20+ courses, in three departments and two buildings, spanning the age spectrum from 6th to 12th grade with many multi-age courses. Starting in August 2023, he will be taking on an adjunct faculty position at the University of Buffalo teaching online classes in a reboot of its gifted and talented education post-graduate certificate program.

Board Member: Lindsay Wood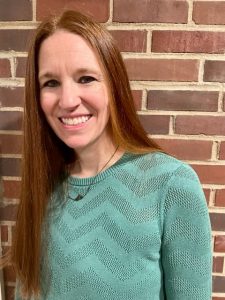 Lindsay Wood has been proudly teaching gifted education for the last 14 of her 18 year career in elementary education.  Lindsay is a graduate of the University of Georgia in 2004 with a degree in Early Childhood Education and Child and Family Development. She went on to add her Gifted Endorsement shortly after beginning her teaching career.  In Atlanta, Georgia, she taught 4th grade, 1st grade and elementary gifted support before moving to Pennsylvania in 2009.  Lindsay was hired by the Pennridge School District in Eastern PA as an elementary gifted support teacher where she continues to teach in this role today.  She continued her education by earning her Master's in Education and her Reading Specialist Certification from Cabrini College in 2011.  In the fall of 2019, Lindsay added STEM specialist to her teaching title, servicing all students grades 1st-5th with STEM education classes on a weekly basis in addition to her gifted support role.  She went on to earn her STEM certification from Wilkes University in April of 2021. Lindsay is passionate about connecting the gifted community of students, parents, and educators to promote understanding, educational opportunities and focus on the social and emotional needs of gifted learners.  Lindsay lives in Lansdale, PA with her husband Jason and two daughters, Lucy and Matilda.

Administrative Assistant: Kacey Shoupe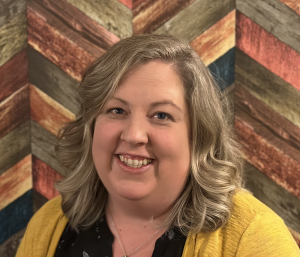 Kacey Shoupe has served PAGE as its administrative assistant for over 3 years.  She has a bachelor's degree from the University of Pittsburgh in Information Management. Kacey lives north of Pittsburgh with her husband and two children. In her free time, she loves to read, craft, and bake. She is always happy to connect with PAGE members, email her at 
kshoupe@giftedpage.org
.