President: Nanda Mitra-Itle

Nanda Mitra-Itle, NCSP, ABD is a school psychologist in the Ephrata Area School District and Adjunct
Professor at Millersville University.  Mrs. Mitra-Itle attended Elizabethtown College, earning a Bachelor's degree. She completed her Masters degree and school psychology certification through Millersville University. Mrs. Mitra-Itle and attended Indiana University of Pennsylvania where she earned her ABD doctoral school psychology in Education. Mrs. Mitra-Itle has presented at various conferences including: Pennsylvania Association for Gifted Education, Pennsylvania State Educational Association, The Council for Exceptional Children (CEC), Association for School Psychologist in Pennsylvania (ASPP), National Association of School Psychologists (NASP), Intermediate Unit 13 (IU13), Pennsylvania Association of Gifted Education (PAGE), and within other school district.  Mrs. Mitra-Itle is currently President of PAGE, on the Department of Pupil Services Board for Pennsylvania State Education Association (PSEA) as the Multicultural Affairs Committee Representative and Secretary of the South Asian Association of Lancaster County. Mrs. Mitra-Itle has also been referenced several times in the Best Practices: Student Level Services in Best Practices in Services for Gifted Students chapter.  Areas of research interest include but are not limited to: Gifted students and undeserved students such as culturally and linguistically diverse, twice exceptional, and economically disadvantaged.
Vice President:  Daniel Ross-Keen, Ph.D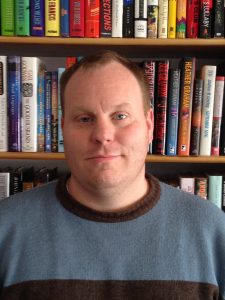 Daniel Rossi-Keen is a problem solver and visionary leader who has diverse experience both in private business and in the education sector. Having spent nearly a decade in graduate education, Daniel holds master's degrees in theology, philosophy, and rhetoric as well as a PhD in Communication Studies. Since completing his formal education in 2008, Daniel has taught or guest-lectured in various capacities at five different colleges and universities. His most recent full-time post was as Assistant Professor of Communication Studies at Stetson University. Daniel's scholarly writing has been published widely and he has been invited to speak to professional and academic audiences regularly throughout his career. In 2011, Daniel resigned his full-time academic position and turned his attention to the business and nonprofit sectors. Working in this capacity, Daniel was a founding partner of Panoptic Media, LLC and the founder and owner of eQuip Books, a social enterprise operating in the city of Aliquippa. Increasingly, Daniel is engaged in community and economic development efforts in Beaver County Pennsylvania, where Daniel serves on numerous nonprofit boards and strategic planning committees. He is the proud parent of four precocious children who provide a constant reminder of why gifted education and advocacy is so important.
You may read more about Daniel on LinkedIn.
Treasurer: Amy Davis

Amy Davis (Cribbs) has been a PAGE Board Member for 6 years.  She began her journey with PAGE as the Director of Publications and is now serving as Treasurer.  For 10 years Ms. Davis has worked for the Allegheny Intermediate Unit as the Career Education and Academic Events Coordinator.  Her job includes duties as the Gifted Liaison for Allegheny County.  She also coordinates educational competitions and provides career exploration programs for the area schools.  Ms. Davis has presented at many state and national conferences including PAGE, National Science Teachers Association and PAIU.  She also serves as a Smart Futures board member as well as a trustee of the Plum Borough Library.
Board Affiliate Director:  Kali Fedor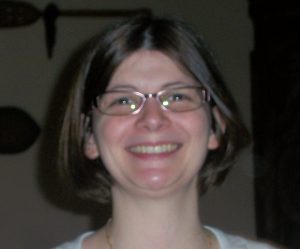 Currently serving as an instructor in the Department of Exceptionality Programs at Bloomsburg University of Pennsylvania. Previously, worked as a Graduate Program Coordinator for Wilkes University overseeing several programs including: Master's of Education with Special Education Certification and Autism & Gifted Letters of Endorsement. Prior to Wilkes, she worked for Bloomsburg University teaching pre-service undergraduate education students. Kali has worked in various K-12 positions, both regular and special education placements. She started her teaching career in Maryland, then moved back into Pennsylvania, before moving to Arizona with her husband for several years, and moved back to Pennsylvania in 2011. She holds a dual bachelor's degree in Elementary and Special Education from Kutztown University, a Secondary Certification in Severe and Profound Education, and two Master's degrees in Early Childhood Education, as well as, Educational Administration and Leadership. Kali is ABD in her Doctoral Curriculum and Instruction program through Indiana University of Pennsylvania and will defend her dissertation this year.
Secretary:  Katie Leach, Ed.D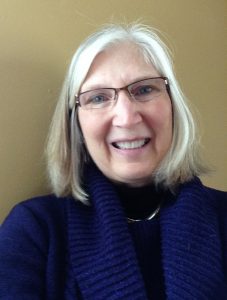 Since 2002, Katie has been the gifted support teacher for the Weatherly Area School District.  She uses technology as a window to the world, to promote creativity, and as a communication tool.  Because Weatherly is a small district, both gifted and highly capable students form teams for competitions and these teams have won state awards in STEM related fields.  Online learning is encouraged, as well as online learning games.  Her M.S. is in Classroom Technology and her Ed D. is in Educational Technology Leadership, both from Wilkes University. She is an adjunct professor in the Instructional Media program, sponsored by Discovery Education and Wilkes University.
Board Member:  Ciminy St. Clair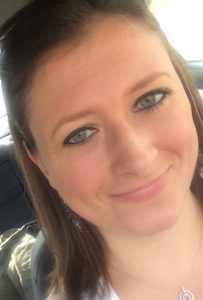 Ciminy St. Clair was born and raised in Boswell, Pennsylvania.  Her parents named her after a cat in a children's storybook, titled Master of All Masters. In December 2001, she graduated with a degree in Elementary and Early Childhood Education with a Minor in Human Development and Family Studies from Penn State University.  From 2001-2003, Ciminy substitute taught at Franklin Regional and Greensburg Salem School Districts to gain experience.  In 2003, she was offered a first grade position at Balls Bluff Elementary School in Leesburg, Virginia.  Working with first graders in an affluent, yet transient area was a fantastic opportunity.  Upon returning to Pennsylvania, Ms. St. Clair began to nanny for a professional family while attending graduate school. In 2005, she was hired by Norwin School District, as the kindergarten through fourth grade gifted coordinator for the four elementary schools within the district. In 2006, she received her Master's Degree in Curriculum and Instruction from Gannon University.  During her first twelve years of teaching experience at Norwin, she coordinated and taught the elementary gifted program, taught 5th Grade Social Studies and 6th Grade Global Studies, and functioned as a case manager in various grade levels 5-12. Ms. St. Clair has also been actively involved in PAGE at the local level.  She has served various roles within the local affiliate and is currently the Vice President. On December 1, 2016, she started her new position at Norwin High School, as the Secondary Gifted Coordinator.  During the same month, she earned a Gifted Endorsement from the state of Pennsylvania and an 18 credit Gifted Certification through Millersville University.  Currently, Ciminy has earned 45 credits beyond her Master's Degree and is exploring various doctoral programs. Ms. St. Clair has presented at various venues including: Pennsylvania Association for Gifted Education (PAGE) Norwin Affiliate, Intermediate Unit 7 (IU7), Westmoreland Elementary Gifted Educators (WEGE), training within her own district for staff and induction trainings, and other local school districts.
Board Member:  Susan Heydt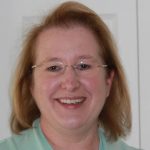 Susan Heydt is currently the Secondary Teacher of the Gifted in the Donegal School District in Central Pennsylvania, in her 19th year of teaching.  During her teaching tenure, she has taught grades 1-12. Mrs. Heydt attended West Chester State College, earning a Bachelor's degree in Elementary Education.  She was a member of the first cohort to complete a leadership certificate in Gifted Education, and completed her Master's degree in Educational Psychology at the University of Connecticut.  Her certification now includes Secondary English as well as K – 8 Elementary credentials. Mrs. Heydt has presented at various conferences including: Pennsylvania Association for Gifted Education (PAGE), Intermediate Unit 13 (IU13), National Association for Gifted Children (NAGC, 2014), training within her own district, and local private and charter schools. Mrs. Heydt served on the PDE committee that drafted the Gifted Endorsement in 2014, and serves on the Steering Committee for Gifted Education at IU 13. Her areas of research interest include but are not limited to: Gifted students , 2e students, mindfulness and the gifted, and fostering autonomy in the gifted classroom.
Board Member:  Marcia Roberts Gregorio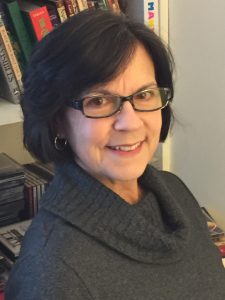 Marcia Roberts Gregorio is a recently retired teacher from the Gettysburg Area School District. She holds teaching certificates in French and English, an MA in English, and an MFA in Creative nonfiction Writing. She became a Gifted Support and English teacher at Gettysburg Area High School in 1993, but her interest in gifted education dates back to 1984 when her first child entered the public school system. As a parent, she became involved in the Gettysburg PAGE affiliate, and has never lost her passion for gifted education. She attended the Confratute in Connecticut where she was fortunate to study under Dr. Sandra Kaplan. During her high school teaching years, she developed and implemented courses to meet the needs of gifted and highly capable learners, including Philosophy through Literature and Multicultural Literature courses, and presented these topics at PAGE conferences and at the Bucks County IU Gifted Conference. She was dedicated to providing a top-level English experience to tenth grade gifted and highly capable students, and to eleventh grade Advanced Placement English Language and Composition classes.
Board Member:  Jennifer Schnabel 

Graduating in 2016 with a Masters in Gifted Educations from Millersville University, along with Pennsylvania's gifted endorsement, Jennifer has a passion for gifted education and advocacy. Since receiving her elementary education degree and certification in 1993 from Biola University, she has taught both 3rd and 4th grades, and has been an educator in many capacities, including homeschooling parent. She also has the dual experiences of being both a gifted student and is now the parent of gifted children. When she is not busy keeping up with her five children, Jennifer also serves as an intern on the Lancaster-Lebanon Literacy Council.
Board Member:  Carolyn Hoy 
Carolyn Hoy has been a secondary gifted support teacher in the Warwick School District since 1999, having taught English and ESL in the Donegal School District previously. Carolyn earned her BS in Education from Indiana University of PA in Communications/English education, and her Master's in Gifted Education at Millersville University, where she currently serves as an Adjunct Professor since 2010, having taught all of the courses in the Gifted Department as well as writing curriculum for two of the courses. She is also been a member of the IU-13 Gifted Steering Committee since 2004. Carolyn is passionate about advocating for gifted students and helping them discover their pathways, recognizing their giftedness for a lifetime.