2019 PAGE Conference
Gifted Inside and Out:
Serving the Needs of the Whole Child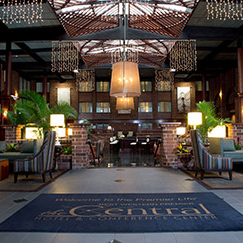 Dates: November 14th and 15th, 2019
Location: Central Hotel and Conference Center, Harrisburg, PA
Hotel Reservations: Closed
Registration for Conference: Open Now
Presentation Slides, Handouts, & Materials
Conference Keynote, Spotlight, and Other Speakers
*Registration now closed
2019 Sponsors & Exhibitors List
Award Nominations
CLOSED. Nominate a Student, Teacher, and/or Parent today for one of our annual awards! Parents, did you know that you can self-nominate your own child? All applications are due by this date for full consideration. 
Click Here to View Award Descriptions and Complete an Application
PAGE Poster Session Proposals Now Open
Great Ideas for Teaching Every Day (GIFTED) – Poster Session and Student Showcase. PAGE is pleased announce our inaugural "Great Ideas For Teaching Every Day" poster session and student showcase. K-12 Students, teachers, graduate students and researchers are invited to submit proposals to present and share their ideas at the PAGE Annual Conference, November 14th and 15th, 2019.
WHO:
K-12 – Teachers and/or Students – Teachers and/or students (groups up to 4) are invited to share lessons, activities or projects that they have developed to support student learning, enrichment and engagement for gifted and talented students. (Students must be accompanied by an adult teacher/educator)

Higher Education – Undergraduate/Graduate students and faculty are invited to share research pertaining to Gifted Education.
FORMAT:
Participants will have a tabletop space to share, display, or demonstrate their ideas. Wall-space may be available upon request to hang a poster, otherwise presenters will need to provide their own poster stand.
Presenters are responsible for their own display/poster materials.
Deadline: Submissions will be accepted until Friday, September 20th.
Click Here to Submit a Poster Session Proposal
Sponsorship & Exhibitor Opportunities: 
Session Proposal Submission: Closed

This year's conference theme is:

"Gifted Inside and Out: Serving the Needs of the Whole Child"