2019 PAGE Conference
Gifted Inside and Out:
Serving the Needs of the Whole Child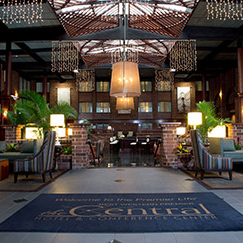 Dates: November 14th and 15th, 2019
Location: Central Hotel and Conference Center, Harrisburg, PA
Hotel Reservations: Open Now
Registration for Conference: Open Now
Paper Registration Form: Click Here
Conference Keynote, Spotlight, and Other Speakers
Session Proposal Submission: Closed

This year's conference theme is:

"Gifted Inside and Out: Serving the Needs of the Whole Child"

We are looking for presentation sessions that will align to our overall theme within the following topic areas:

Social/Emotional
Perfectionism/Anxiety
Twice Exceptional
Under-served Populations
Parents and Community
Counseling and Guidance
Content Area Strategies (Language Arts, Writing, Math, Science, etc.)
Creativity and the Arts
STEM/STEAM (Computers and Technology)
Curriculum and Instruction
Programming and Services
Foundations of Gifted
Exhibitor & Sponsorship Opportunities: Now open

Exhibitor space is limited and is offered on a first come, first serve basis. Don't miss your opportunity to have a physical presence and make connections with administrators, teachers, and parents.

The PAGE board reserves the right to review all submitted exhibitor forms prior to final acceptance for a space at the conference venue.

Can't attend conference as an exhibitor, but want to have a presence, check out our various sponsorship opportunities for your company and get information in the hands of conference attendees.
Award Nominations:

Now open through Friday, October 4th.

All applications are due by this date for full consideration.
PAGE Poster Session Proposals Now Open
Great Ideas for Teaching Every Day (GIFTED) – Poster Session and Student Showcase. PAGE is pleased announce our inaugural "Great Ideas For Teaching Every Day" poster session and student showcase. K-12 Students, teachers, graduate students and researchers are invited to submit proposals to present and share their ideas at the PAGE Annual Conference, November 14th and 15th, 2019.
WHO:
K-12 – Teachers and/or Students – Teachers and/or students (groups up to 4) are invited to share lessons, activities or projects that they have developed to support student learning, enrichment and engagement for gifted and talented students. (Students must be accompanied by an adult teacher/educator)

Higher Education – Undergraduate/Graduate students and faculty are invited to share research pertaining to Gifted Education.

FORMAT:
Participants will have a tabletop space to share, display, or demonstrate their ideas. Wall-space may be available upon request to hang a poster, otherwise presenters will need to provide their own poster stand.
Presenters are responsible for their own display/poster materials.
Deadline: Submissions will be accepted until Friday, September 20th.