Board President: Nanda Mitra-Itle

Nanda Mitra-Itle, NCSP, ABD is a school psychologist in the Ephrata Area School District and Adjunct
Professor at Millersville University.  Mrs. Mitra-Itle attended Elizabethtown College, earning a Bachelor's degree. She completed her Masters degree and school psychology certification through Millersville University. Mrs. Mitra-Itle and attended Indiana University of Pennsylvania where she
earned her ABD doctoral school psychology in Education. Mrs. Mitra-Itle has presented at various conferences including: Pennsylvania Association for Gifted Education, Pennsylvania State Educational Association, The Council for Exceptional Children (CEC), Association for School Psychologist in Pennsylvania (ASPP), NationalAssociation of School Psychologists (NASP), Intermediate Unit 13 (IU13), Pennsylvania Association of Gifted Education (PAGE), and within other school district.  Mrs. Mitra-Itle is currently President of PAGE, on the Department of Pupil Services Board for Pennsylvania State Education Association (PSEA) as the Multicultural Affairs Committee Representative and Secretary of the South Asian Association of Lancaster County. Mrs. Mitra-Itle has also been referenced several times in the Best Practices: Student Level Services in Best Practices in Services for Gifted Students chapter.  Areas of research interest include but are not limited to: Gifted students and undeserved students such as culturally and linguistically diverse, twice exceptional, and economically disadvantaged.
Board Vice President:  Daniel Ross-Keen, Ph.D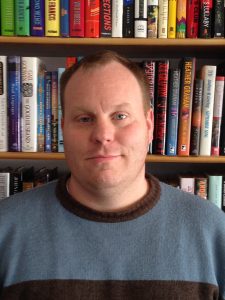 Daniel Rossi-Keen is a problem solver and visionary leader who has diverse experience both in private business and in the education sector. Having spent nearly a decade in graduate education, Daniel holds master's degrees in theology, philosophy, and rhetoric as well as a PhD in Communication Studies. Since completing his formal education in 2008, Daniel has taught or guest-lectured in various capacities at five different colleges and universities. His most recent full-time post was as Assistant Professor of Communication Studies at Stetson University. Daniel's scholarly writing has been published widely and he has been invited to speak to professional and academic audiences regularly throughout his career. In 2011, Daniel resigned his full-time academic position and turned his attention to the business and nonprofit sectors. Working in this capacity, Daniel was a founding partner of Panoptic Media, LLC and the founder and owner of eQuip Books, a social enterprise operating in the city of Aliquippa. Increasingly, Daniel is engaged in community and economic development efforts in Beaver County Pennsylvania, where Daniel serves on numerous nonprofit boards and strategic planning committees. He is the proud parent of four precocious children who provide a constant reminder of why gifted education and advocacy is so important.
You may read more about Daniel on LinkedIn.
Treasurer: Amy Davis

Amy Davis (Cribbs) has been a PAGE Board Member for 6 years.  She began her journey with PAGE as the Director of Publications and is now serving as Treasurer.  For 10 years Ms. Davis has worked for the Allegheny Intermediate Unit as the Career Education and Academic Events Coordinator.  Her job includes duties as the Gifted Liaison for Allegheny County.  She also coordinates educational competitions and provides career exploration programs for the area schools.  Ms. Davis has presented at many state and national conferences including PAGE, National Science Teachers Association and PAIU.  She also serves as a Smart Futures board member as well as a trustee of the Plum Borough Library.
Secretary: Judy Moss, Ed.D

Dr. Judith Mosse has been in the field of gifted education for more than 38 years as a Gifted Support Teacher and recently as a Gifted Support Facilitator, K-12 in the Armstrong School District located in Western Pennsylvania. She retired from this role at the end of the 2015-2016 school year with plans to stay involved in gifted education. Dr. Mosse has served on the Pennsylvania Association for Gifted Education (PAGE) Board in various positions including: Western Affiliate Coordinator, Vice President, President, Historian and Secretary. Her involvement at the state level as a member of the Gifted Liaison Network afforded her the opportunity to help the Pennsylvania Department of Education (PDE) write the Gifted Guidelines published in 2004. This document has served as the foundation for subsequent revisions as changes were made to the state regulations for gifted students, Chapter 16, in the past several years.   Dr. Mosse has also presented at numerous state conferences, local school districts, PAGE affiliates and universities on subjects such as identification procedures for the gifted, writing Gifted Individual Education Plans (GIEPS), differentiated instruction for advanced learners, social and emotional needs of gifted students and more.   Her undergraduate work at Indiana University of Pennsylvania was in the field of elementary education but it was during her graduate studies and after the birth of her gifted son when she became devoted to the needs of gifted students.  Her doctoral studies at the University of Pittsburgh involved extensive research in gifted education and she now continues to read the latest literature and research written about gifted learners. Dr. Mosse's expertise in gifted education gave her the opportunity to partner with Pennsylvania State Education Association (PSEA) and PDE in developing training modules that will be used for the staff development of both pre-service and in-service teachers.   She also served on the committee for PDE that developed guidelines and competencies for a state gifted endorsement. Dr. Mosse is always very willing to share her expertise and experiences with others who share the passion in meeting the needs of gifted individuals.
Board Affiliate Director:  Kali Fedor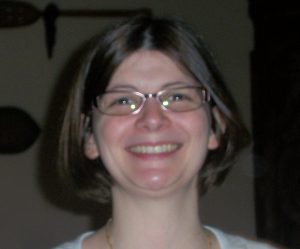 Works as a Graduate Program Coordinator for Wilkes University that oversees several programs that include Special Education and Autism & Gifted Letters of Endorsement.
Prior to Wilkes, she worked for Bloomsburg University teaching pre-service undergraduate education students. Kali has worked in various K-12 positions, both regular and special education placements. She started her teaching career in Maryland, then moved back into Pennsylvania, before moving to Arizona with her husband for several years, and moved back to Pennsylvania in 2011. She holds a dual bachelor's degree in Elementary and Special Education from Kutztown University, a Secondary Certification in Severe and Profound Education, and two Master's degrees in Early Childhood Education, as well as, Educational Administration and Leadership. Kali is currently pursuing her Doctorate in Curriculum and Instruction through Indiana University of Pennsylvania and will defend her dissertation this year.
Board Member: Dan Snyderman Ed.D
Dr. Daniel Snyderman currently teaches gifted students in Lancaster County.  He is also an adjunct professor in Millersville University's graduate program for gifted education.   Daniel received his Doctorate in Education from Immaculata University and his Master's degree in gifted education from Millersville University. In addition to his work with Millersville and PAGE, he has presented at many conferences and workshops including the Pennsylvania Association of Gifted Education conference, IU13 Elementary Technology Conference, and the Millersville Technology and Gifted conference. His research activities include investigating the use of authentic instruction with gifted students, which is one of his areas of interest.   Dr. Snyderman is also the founder and creator of Lancaster Technology Camps, where students have the opportunity to express their creativity by creating movies.
Board Member:  Joe Yeager
Joe Yeager lives in Bucks County, PA, along with his wife and daughter, who was identified as gifted in first grade and was accelerated through fourth grade.  It was at this time that he became more interested in gifted education. He has over 25 years' experience in business and social media.  Yeager is an adjunct faculty member at Philadelphia University, with over 20 years' experience in teaching adults at various levels and subjects.  He is also thefounder of Safety Net of PA, LLC, which helps families stay safe online andmake the most from their online activities.  He can be contacted through his website: www.josephmyeager.net.
Board Member:  Nita Seelinger
After a successful  21 year career at DuPont, Nita retired,  and intends to apply her industry experiences to advancing high-potential youth. Since joining DuPont in 1995, she held various executive-level positions and successfully led teams in developing and implementing corporate programs and strategic initiatives, including DuPont's acquisition of Pioneer, one of the world's largest seed companies. Nita held positions in DuPont's Agriculture & Nutrition and Electronics & Communications businesses as well as in Corporate Mergers & Acquisitions prior to becoming Chief of Staff to the CEO of DuPont. In this role, she directed activities in the office of the CEO and was responsible for planning and managing executive decision-making processes, in addition to acting as a proxy for the CEO for many initiatives and interactions with DuPont leaders.
Prior to joining DuPont, Nita was a leader in the computer industry and held Sales & Services Management and Executive Account Management positions within Digital Equipment Corporation (now part of Hewlett-Packard). She holds B.S. and Master's degrees in Business Administration from the University of Maryland. She is also a graduate of the Advanced Management Program at Harvard Business School.
Nita aspires to leverage her experience, skills and insights to mentor and advocate for high-potential youth. She is committed to a holistic (academic, emotional, and social) approach to developing leadership behavior and skills among such students, particularly critical thinking and problem solving through collaboration with others.
Board Member: Linda Deal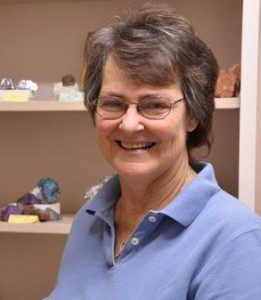 Linda has been an advocate for gifted students in a variety of formats for over 35 years. As an educator, she earned her masters in Gifted Education from Millersville University in 1991 and taught as an adjunct professor in that program. She worked with elementary gifted students and accelerated math students in the Penn Manor School District for over 25 years and has served on the ODR Stakeholder Panel.  In 2005, she received the Educator of the Year Award from PAGE. Her article on "NCTM Principles and Standards for Mathematically Talented Students," was published in Gifted Child Today, in the Summer of 2010 and published a book in 2005 called Boredom Solutions.  She currently serves as Legislative Liaison for PAGE and is the past president.
Linda has also served as a local elected official on Millersville Borough Council for 12 years in various positions as Secretary, Chair of Personnel, Safety and Planning and Betterment. She completed the Master Planner Course with the Lancaster County Planning Commission during her two years of service on the Borough Planning Commission.
Board Member:  Katie Leach, Ed.D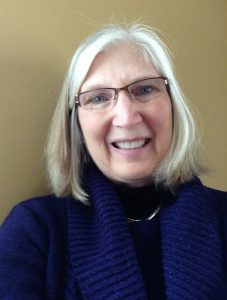 Since 2002, Katie has been the gifted support teacher for the Weatherly Area School District.  She uses technology as a window to the world, to promote creativity, and as a communication tool.  Because Weatherly is a small district, both gifted and highly capable students form teams for competitions and these teams have won state awards in STEM related fields.  Online learning is encouraged, as well as online learning games.  Her M.S. is in Classroom Technology and her Ed D. is in Educational Technology Leadership, both from Wilkes Univeristy. She is an adjunct professor in the Instructional Media program, sponsored by Discovery Education and Wilkes University.