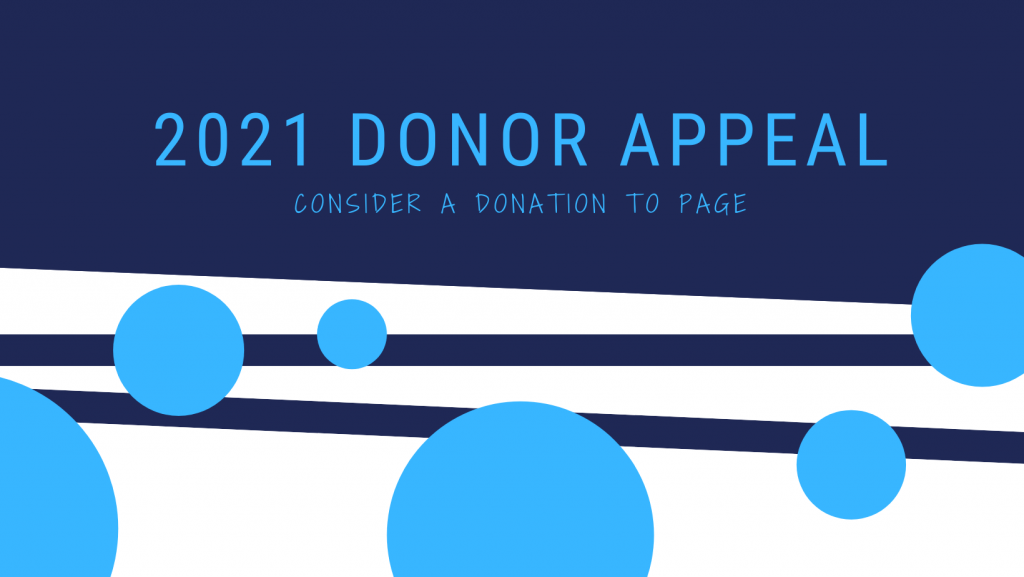 Dear Supporters of Gifted Education,
The Pennsylvania Association for Gifted Education, PAGE, has been helping families, teachers, students, and school districts since 1952. If you know a gifted student who received enrichment, acceleration, or unique learning opportunities beyond what was offered in the regular classroom, you probably owe that in some measure to PAGE.

PAGE has been and continues to be, a lifeline for many across Pennsylvania through our hotline, webinars, podcasts, social media presence, and professional development training for teachers and parents. When parents contact the PA Department of Education, they are often referred to PAGE for assistance. We employ one part-time administrative assistant, Kacey Shoupe, who wears many hats as she keeps our organization running smoothly despite the challenges of the past year.

Our annual conference has been our principal source of income throughout the years, enabling us to continue our outreach and advocacy. This past year has been difficult as we had to cancel our face-to-face 2020 conference. Although we were happy to offer a virtual conference to provide as much support as possible for educators and parents, the change in format has placed our funding in a precarious position.

That is why we are reaching out to those whose families may have been helped by PAGE in past years through our advocacy for you or your gifted children or grandchildren. We have never had to ask for financial donations through this kind of appeal, but we are hoping that those who recognize the importance of our work will help us to continue it by donating.

Our promise is that your contribution will help gifted students across the state. PAGE provides guidance to parents and teachers who often would not otherwise know where to find answers to their questions about gifted education. Rest assured that we will not stop, and know that when you contribute, you will help to facilitate our work for future generations.
Thank you in advance for considering this appeal.
Sincerely yours,
The PAGE Board

PAGE is a 501(c)3 nonprofit, and your donation is fully tax-deductible. If you choose to donate, mail your check, payable to PAGE to PO Box 452, Natrona Heights, PA 15065. To use a credit or debit card, DONATE HERE
Donors' names will be listed on our website and in our next conference program unless you indicate otherwise.