2019 PAGE Conference
Gifted Inside and Out:
Serving the Needs of the Whole Child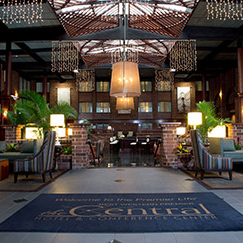 Hotel Reservations: Coming Soon
Registration for Conference: Coming Soon
Session Proposal Submission: Now open through May 1st 

This year's conference theme is:

"Gifted Inside and Out: Serving the Needs of the Whole Child"

We are looking for presentation sessions that will align to our overall theme within the following topic areas:

Social/Emotional
Perfectionism/Anxiety
Twice Exceptional
Under-served Populations
Parents and Community
Counseling and Guidance
Content Area Strategies (Language Arts, Writing, Math, Science, etc.)
Creativity and the Arts
STEM/STEAM (Computers and Technology)
Curriculum and Instruction
Programming and Services
Foundations of Gifted
Exhibitor & Sponsorship Opportunities: Now open

Exhibitor space is limited and is offered on a first come, first serve basis. Don't miss your opportunity to have a physical presence and make connections with administrators, teachers, and parents.

The PAGE board reserves the right to review all submitted exhibitor forms prior to final acceptance for a space at the conference venue.

Can't attend conference as an exhibitor, but want to have a presence, check out our various sponsorship opportunities for your company and get information in the hands of conference attendees.
Award Nominations:

Now open through Friday, October 4th.

All applications are due by this date for full consideration.