2017 Conference Registration is Now Live! 
https://www.eventbrite.com/e/2017-page-annual-conference-registration-34211172538
Please log in to your PAGE membership account to get your early bird promo.
It's located under the Members Only Menu–Conference Resources for Members.
The 65th Annual PAGE Conference will be held on
November 16th & 17th at
the Mohegan Sun Convention Center in Wilkes-Barre, PA.
PAGE is now accepting proposals for our 65th Annual State Conference through June 20th. Although PAGE would prefer session proposals focusing on our conference theme, "Changing Mindsets and Removing Barriers to Gifted Education", we appreciate and welcome any session proposal that appeals to the broad audience of our PAGE membership.
Conference Keynote Speaker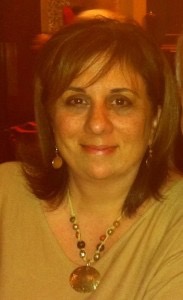 We are excited to announce that Mary Cay Ricci will be our Keynote Speaker for the 65th Annual PAGE Conference! She is an educational consultant and author of New York Times best selling education book, Mindsets in the Classroom (2013, 2017). She has also authored Ready to Use Resources for Mindsets in the Classroom and Mindsets for Parents.  Mary Cay has Pennsylvania roots as she grew up outside of Pittsburgh and attended Mercyhurst University in Erie, PA. She is a Faculty Associate at Johns Hopkins University, Graduate School of Education and is a member of the CEC-TAG Board of Directors.
Growth Mindset Learning Environments 2.0
Mary Cay Ricci's keynote will focus on the importance of growth mindset thinking for students and educators.  Included will be: equitable access to advanced and enriched learning opportunities, applying growth mindset to makerspaces and reaching underachieving and underserved high potential and advanced students.
Directions to the Conference
*FREE Valet parking will be available to all conference registrants, even if you are not staying overnight at the hotel! When you arrive make sure to pull up to the hotel lobby entrance and mention the PAGE conference for this extra perk.
From Western Pennsylvania
Take I-80 East to I-81 North. Take Exit 170B. Take Exit 1 off Route 309 (Cross Valley Expressway). Turn left onto Route 315 North. Mohegan Sun Pocono is 1.5 miles on the left.
From Philadelphia and Allentown
Take Interstate 476 (Northeast Extension of the Pennsylvania Turnpike) to Exit 105. Turn left onto PA-115 N (Bear Creek Blvd). Go approximately 5 miles. PA-115 N becomes PA-309 N. Take Exit 1 from PA 309 N. At traffic light, turn left onto PA-315. Mohegan Sun Pocono is 1.5 miles on the left.
From Lancaster and Harrisburg
Take I-81 North to Exit 170B. Take Exit 1 off the Route 309 (Cross Valley Expressway). Turn left onto Route 315 North. Mohegan Sun Pocono is 1.5 miles on the left.